Nursery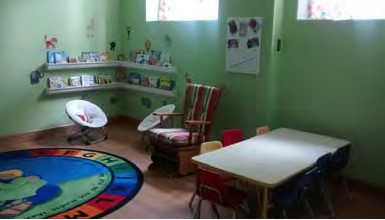 FPC has a nursery available during worship services and Sunday School. It is located in the 2nd Floor Balcony of Knox Hall in the Christian Education Office (map).
It is available for children under five as well as any child who might be having a difficult time on a particular Sunday.
Some families choose to take their children to the nursery after the "Time for Children" while others keep their children with them during worship. Either approach is totally acceptable. See more about children in worship.
Our nursery supervisor is LeAnne Gottschalk. LeAnne has a bachelor's in liberal studies degree with honors from Lincoln University and is a facilitator at Cedar Hill Elementary in Jefferson City. She has worked in child care centers and as a babysitter for many years and brings a warm, genuine love of children to this position. She is assisted by Madelyn Doyle.