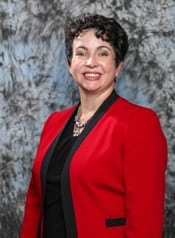 Angela Madden
Pastor and Head of Staff
Rev. Angela served as pastor and Head of Staff for Winfield First Presbyterian,Winfield, KS, for seven years prior to joining the staff at FPC in August 2019.
Pastor Angela obtained a degree of International Studies and a minor in French at Wichita State University. She went on to Washburn Law School for a Juris Doctorate and then graduated from Louisville Presbyterian Theological Seminary. Her first ordained call was to serve at the General Assembly as an Associate for Ecumenical and Mission Partnerships, preaching all over the world, including Lebanon and Egypt. She has served as Moderator of the Presbytery of Southern Kansas and Chair of the Council. She also chaired the Presbytery's Committee on Church Order for two years, was a member of the Presbytery Council, served on the Committee on Ministry and chaired an Administrative Commission. In the Missouri Union Presbytery, Pastor Angela has been asked to serve on the Permanent Judicial Commission and the Bills and Overtures Committee.
She and her family, Jack Scott (husband) and Major (son), are native Kansans. Jack is CAGA (Certified Appraisers Guild of America) certified and owns his own business, Antique Retriever LLC, offering estate sales, live auctions, online sales, and appraisals. Major adores trains, elevators, STEM engineering, reading and art.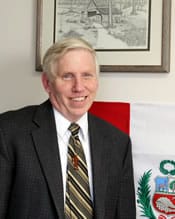 David Henry
Associate Pastor
Rev. Dr. Dave Henry was called to serve as Associate Pastor of First Presbyterian Church in 2000. He received a bachelor's of art degree from Albright College in 1976 and doctor of ministry degree from Union Theological Seminary, Richmond, Va., in 1981. Prior to coming to Missouri, Pastor Henry served churches in Five Forks, Woodleaf and Greensboro, N.C. He enjoys working in the areas of family ministry and helping those in need in the Jefferson City area and throughout the world. Pastor Henry leads groups annually on mission trips in the U.S. and to the Amazon of Peru. He is married to Dr. Jackie Henry and they are the parents of four children and three grandchildren. When not at the church, Pastor Henry enjoys traveling with family and watching Duke basketball.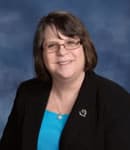 Diane Keevil
Church Secretary
Diane Keevil serves the First Presbyterian Church as secretary. She was born in the St. Louis area and has lived in Jefferson City since 1995. She has a professional background as an administrative assistant and a computer graphic artist. She is member of Memorial Baptist Church and she has one daughter and three grandsons.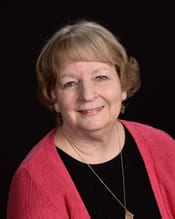 Dr. Marilyn Hofmann
Preschool Director/Acting DCE
"I love children of all ages! I have had the privilege of loving all the children of the church for many years – we are a church family who truly loves and appreciates children – we take our baptismal commitments seriously to support and nurture our youngest in the faith. We want you to come visit us – and become part of this family of faith.  I know how important this family continues to be for me and we welcome new people into our family!"
Dr. Marilyn Hofmann graduated from Hanover College (a small Presbyterian college in Ind.), and received both her master's of science degree in counseling psychology and Ph.D. in curriculum and instruction from the University of Missouri-Columbia. She taught in the education department at Lincoln University for 35 years and was department head for six years. She and her husband, Jim, are the parents of two children, two in-laws, four grandchildren, and also helped raise seven foster children. She enjoys anything that involves children of any age!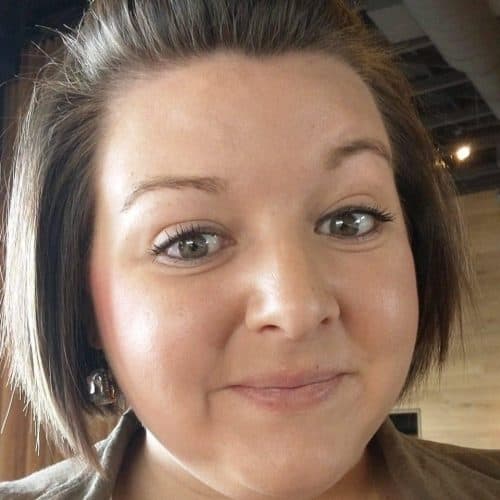 Leanne Gottschalk
Lead Nursery Attendant
Introducing to you our Lead Nursery Attendant LeAnne! The nursery is inside of our fabulous Preschool! Looking forward to seeing your children infants through age 5!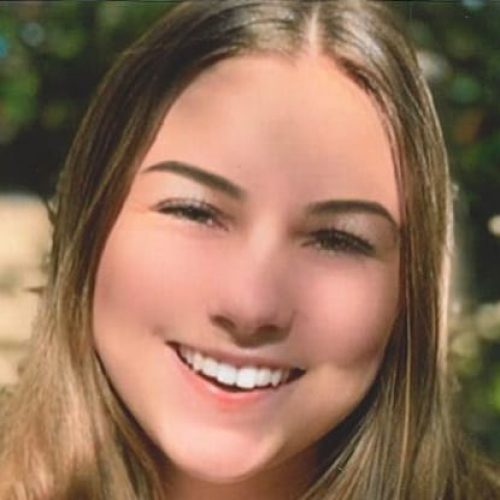 Mary Nichols
Assistant Nursery Attendant
Mary is a child of FPC and she works part time at a Lutheran Day Care in Holts Summit.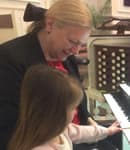 Jimmy Kay Sanders
Church Organist
Jimmy Kay Sanders, a Jefferson City native, received her bachelor of music education and master's of music education degrees from the University of Missouri – Kansas City Conservatory of Music. She also studied at the Academy of Music, Vienna, Austria.
She taught elementary vocal music (K-6) in the North Kansas City School District and served as organist for Eastminster Presbyterian Church in Kansas City before returning to Jefferson City. She served as organist at First United Methodist Church for many years before joining the staff at First Presbyterian in 2008.
Sanders is a member and has served as Dean of the Central Missouri Chapter of the American Guild of Organists. She is a member of Pi Kappa Lambda Music Honor Society and has served as state President of Sigma Alpha Iota International Music Fraternity for Women. She is active in many musical, as well as community, organizations.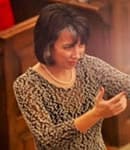 Natasia Sexton
Choir Director
Dr. Natasia Sexton is director of choirs and assistant professor of music at Westminster College where she teaches Music of the Western World, Music History I, II, applied voice lessons, and conducts the Wren Quire, Blue Jay Glee Club, and the Westminster Women's Chorale. Prior to coming to Westminster College, she taught at Franklin College in Ind., at St. Andrew's School in Saratoga and in the Fort Bragg Public Schools in Calif.  While in California, Dr. Sexton worked as a church musician conducting choirs at Burlingame Presbyterian Church and Sunnyvale Presbyterian Church.  She is a member of American Choral Directors Association, National Association of Teachers of Singing, Music Educators National Conference, and College Music Society.  She has two cocker spaniels, Lula Belle and Bessie.