FAMILY CLASS for All AGES 11:00 a.m. to 11:45 ALL are welcome to grab a snack sandwich and chips from the Upper Game Room (Glass room above the gym) and take their lunch and gather in the Sunday School Room that's revamped in the room at the end of the gym. Parents and people of all ages will study the 5 LOVE LANGUAGES of CHILDREN, eat a snack lunch, and children will play in the gym and game area
Feb. 26 KICK OFF Pastor Angela facilitates
March 5 Pastor Angela and Jack Scott facilitate
March 12 Jan Haviland will facilitate
March 19 Jan Haviland facilitator
March 26 Pastor Angela and Jack Scott
April 2 Pastor Angela and Jack
Throughout the year, FPC hosts church dinners and activities that bring members and friends together for fellowship and to strengthen our faith community. All activities are open to the whole church family and their guests.
Year-round activities include: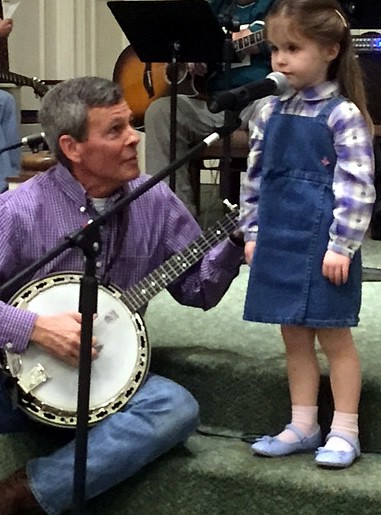 Acts & Snacks talent showcase
Family Movie Night
Concerts
Outings to area theater productions, movies, or professional baseball games
Chili/dessert cook-off
Halloween Party
Luncheons for Thanksgiving and Founder's Day
Easter breakfast
Athletics
Looking for some exercise and Christian fun? FPC's teams are looking for you! Join us for:
Adult Co-Ed Volleyball is in the Fall and Spring at various times on Tuesdays at Southridge Baptist Church gym. It is a time of fun and fellowship. Contact Guy Krause to sign up.
Pickleball is played in the gym on Thursday nights starting at 4:30 p.m. Contact the church office if you would like to play or learn how to play.