Fellowship
Activities are suspended through March
Fellowship is an important part of our youth program and offers an opportunity for Christian growth through sharing and service for middle school students through high school seniors.
EPIC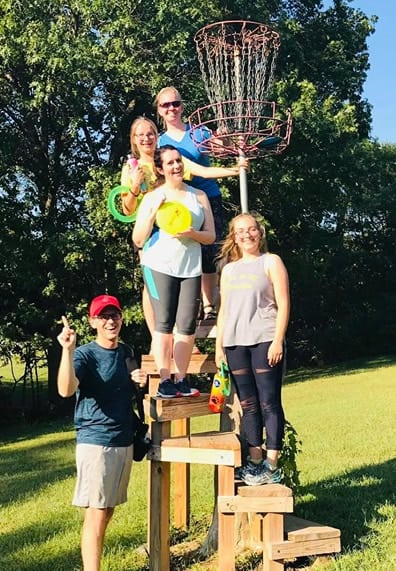 During the school year, Senior High youth (EPIC) get together from 7 to 8:30 p.m. on Wednesdays in the Senior High Room (third floor) where they hang out, eat, and talk about relevant faith issues with leaders Dan Carr and John & Cheryl Smallwood.
Service:
EPIC youth participate in community service such as working at the Food Bank in Columbia, adopting a Samaritan Center family for Christmas, participating in Mission JC, collecting donations for the Food Pantry, and leading worship on Youth Sunday.
Activities:
EPIC youth also have fun together outside of the church. They get together for dinner and a movie nights, lock-ins, trips to Worlds of Fun and breakfast after Prom or on late start days. They also cheer each other on by attending each others' sporting events and extra-curricular activities.